Visiting Corban University
Thank you for considering visiting our campus. In order to give a realistic perspective of life on campus, we encourage you to either attend a Corban Experience event or schedule an Individual Visit. These are both designed to qualify you for the $500 visit scholarship.
Scholarship Visits
We d like to say thank you for visiting by offering you a $500 visit scholarship for completing the following criteria:*
Tour the campus
Attend chapel
Sit in on a class
Financial aid
Meet your admissions counselor
Schedule your visit 48 hours in advance
*Scholarships are only offered to juniors, seniors and transfer students.
You may also choose to stay overnight in the residence halls with a student host. If you d like to stay in a local hotel, here are some hotel accommodations that offer discounts to Corban visitors.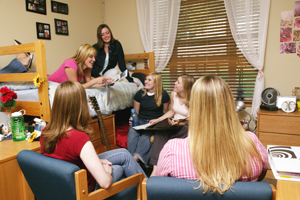 Other Visits
If the scholarship visit opportunities do not work for you, campus tours may be available during other times. Campus tours during winter, spring and summer breaks are available on Mondays, Wednesdays and Fridays at either 10am or 1pm.