P. Griffith Lindell
B.S. Slippery Rock University
M.A. Ed. California State University, Fresno
C.B.C. (Certified Business Communicator)
---
Professional: Teaching responsibilities at Corban include Management Principles, Senior Capstone Project, Biblical Leadership/Ethics in the Hoff MBA program.
Background: Business man and entrepreneur with over 30 years of proven leadership skills. He is an author, speaker and management consultant and business/life coach. He served as adjunct faculty during his business career teaching courses on: Servant-Leadership; Marketing Communications; Marketing Management; Sales & Sales Management; and Industrial Marketing.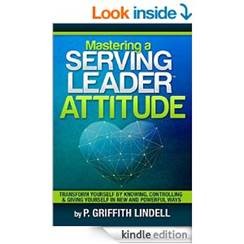 His latest book on leadership is available on the Amazon Kindle site or here
Family: He married Margaret Ann in 1968 and they have three adult children and two grandchildren.
Interests: He enjoys reading, writing, and golf.
Why I choose Corban: "I was attracted to Corban's Hoff School of Business because it is dedicated to training young people for business while helping them develop the character traits to be Christ-like while "doing" business. I saw the reality in my contact with students and faculty that when a heart and mind are dedicated to God, then one is committed to making the great commission real at work – no matter the kind of work. I loved that commitment of the University and am thrilled that the Lord directed our paths to meet."