Employers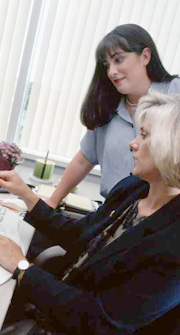 Thank you for your interest in posting a job or internship for Corban students and alumni. Our students are known for their commitment to integrity and service, no matter what their major.
We encourage you to take a look around our website to learn more about what our students have to offer you!
Contact: Daren Milionis, Director of Student Support
Phone: 503-375-7012
Email: dmilionis@corban.edu
Please note:
Corban will only post positions that are deemed to be appropriate for our students in relationship to their educational and career goals. Please read the following before posting your position:
This form is for full- and part-time positions, internships and/or summer positions.
The Corban Job and Career Services Office reserves the right to not post positions or to remove any postings deemed inappropriate.
Please check your posting to ensure it reads exactly as you desire it to be posted (i.e. spelling and grammar).
Once submitted, your information will be reviewed and you will be contacted when your position has been posted.