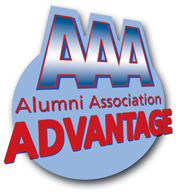 We want you know about and utilize the valuable benefits that you have access to as Corban alumni. No longer live in Salem? No problem! Your Corban connection has no geographic boundaries. Check out the following list of benefits and take advantage of all that your alma mater has to offer, no matter your location.
MAKE SURE WE HAVE YOUR MOST UP-TO-DATE INFORMATION!
This is the best way to ensure you will receive invitations, news, and other communications from Corban. You can send email, mailing address, phone, name, or any other updates you think we should know to Ashley at arussell@corban.edu or call her directly at 503-316-3388. 
---
Alumni Newsletters
Each month we send out an Alumni E-Newsletter which contains news about Corban, upcoming events, and other communications. Make sure we have your correct email address! Please also update us on any old email addresses that we can take out of your record.
Annual Alumni Events
The AAPR team does multiple events throughout the year specifically for Alumni! These events include Portland Trail Blazers games, Broadway shows, Timbers games, and many more! To make sure you receive updates and invitations to these opportunities, check in with us annually to make sure we have your most up-to-date contact information.
Click here to go to registration for upcoming events
Performing Arts & Sporting Events
You will often receive invitations sent for upcoming on-campus events, such as Theatre Arts, chamber and choir concerts, special holiday events, and Corban Warrior games. Keep an eye out for announcements on backstage tours, special seating, and other exclusive access for alumni only!
Alumni Magazine
Corban magazine is sent quarterly to alumni. This free publication keeps alumni up-to-date on university happenings and provides scholarly and thought-provoking articles. To see the latest issue, past issues or to download specific articles or an entire issue in PDF format, see our online magazine pages here.
Insurance Discounts
As a Corban Alumni you are offered a discount on Liberty Mutual insurance! To get a free quote, click on their logo. 
Also keep an eye out for our annual Quote for Scholarship campaigns! These take place twice a year, spring and fall, and for every person who gets a free quote (through our Corban specific page) through Liberty Mutual, Corban receives a donation of $5. If you sign up for the policy quoted to you, Corban continues to receive an annual percentage. Watch for emails and Facebook posts announcing the start of Quote for Scholarship so you can financially support your alma mater for FREE!
Hotel Accommodations
Our preferred hotels provide a discounted rate to Corban family and friends. To guarantee a special rate, each guest must ask for the "Corban University guest rate" at the time the reservation is made and we suggest you book early to avoid black-out dates. Rates may be subject to change.  For more information about our Preferred Hotels click here
---
Business and Other Relationship-Building Opportunities
Social Media
Connect with fellow alumni through our LinkedIn page ! You can private message, start discussions, organize meet-ups, or simply reconnect with old friends. Make sure to join the group to get notifications about what's going on!
Join the Facebook page to find old friends and see upcoming events, University updates/news, and other announcements!
Follow the Instagram account to see pictures of campus and alumni events! You can also use/follow the hashtag #corbanalumni or #corbanu to see what your fellow alumni and current Corban students are up to. 
Post an open position/internship for current Corban students!
Want to make your employment opportunities available to Corban students?
---
CAMPUS ACCESS
Use of the Corban Library & Technology Center
Facilities include access to print and media materials plus computer workstations for researching electronic resources and study rooms. Stop by the desk on your first visit for your free library I.D. card.
Use of computers in the lab located on the ground floor of the Academic Center. Use all common office applications and internet access, and a free service to alumni. Technology Center hours are the same as those for the Library. 
Library & Technology Center Hours:
  Sunday: 1:30PM-Midnight
  Monday-Thursday: 7:30AM-11PM
  Friday: 7:30AM-6PM
  (Both are closed for chapel on M, W, and F, from 9:55-10:50)
  Saturday: Noon-6PM
Corban Facility/Space Rentals (Summer Months Only)
If you need summer accommodations, a room for a business meeting or facilities for a wedding or reception, Corban Events can help. Corban Alumni are entitled to use the university's facilities at a reasonable rate. To check availability of facilities, call our Events Department at 503-375-7082 or email schedule@corban.edu.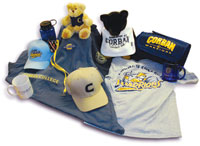 University Bookstore
Discounts on most items. Stop by the University Bookstore in the lower level of the Academic Center, call 503-375-7035 or email bookstore@corban.edu .  Visit the Online Store for great gift ideas for you and your favorite Alumna/us.
Use of the C.E. Jeffers Workout Gym
Alumni can chose to pay a $3 per use fee or $60 per semester. If you bring a guest, their cost is $5 per use or $100 per semester. When you get to the gym there will be a student worker at the desk to take your fee or set you up with a semester membership. 
Gym Schedule:
Monday-Thursday: 8:00am - 11:00pm
Friday: 8:00am - 6:00pm
Saturday: 11:00am - 6:00pm
Sunday: 3:00pm - 11:00pm