Congratulations on your admission to Corban University!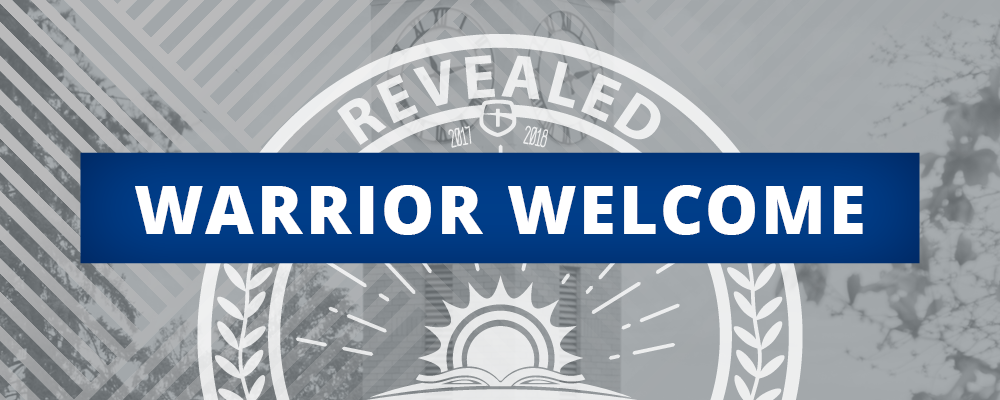 We are excited to welcome you to campus. Warrior Welcome, our new student orientation event, is designed to help you make a successful transition to university life. During Warrior Welcome, you'll explore campus, connect with new friends, meet faculty, and become part of the awesome community Corban is known for.
Start by registering below!
---
---
Schedule (subject to change)
Friday, August 25
10:30am 
 Check-in and Move-in
11:30am 
 Lunch
3:00pm 
 Campus Tours
4:30pm 
 Kick Off
5:15pm 
 BBQ Dinner
7:00pm 
 Parent Welcome Dessert
 Meet Seminar Groups (Students)
9:00pm 
 ASB Activity
Saturday, August 26
9:00am 
 Breakfast (Students)
10:00am 
 Workshops
11:45am 
 Lunch
12:30pm 
 Corban Fair
2:00pm 
 Free Time
5:30pm 
 Dinner
7:00pm 
 Residence Hall Activities
 New Commuter Gathering
 Meet Corban (Parents)
8:00pm 
 Ice Cream Social
Sunday, August 27
10:00am 
 Worship Service
11:15am 
 Brunch
1:00pm 
 Parents Say Goodbye!
1:30pm 
 Seminar Group Activities
Monday, August 28
9:30am  
 Brunch
12:30pm  
 Seminar Group Meetings
4:30pm 
 Dinner
6:30pm 
 Evening Activity
Tuesday, August 29
8:00am 
 Breakfast
9:00am 
 Incoming Class Group Photo
9:30am 
 Service Project
12:30pm 
 Lunch
5:30pm 
 Dinner
7:30pm 
 Community Life Launch
Wednesday, August 30
Classes Begin
10:00am 
 Convocation
---
Local Accommodations for Parents
There is a wide assortment of hotel options within easy driving or biking distance from Corban. When booking a room, be sure to mention Corban as many of these hotels offer a discounted rate for your stay. Please contact the individual hotels for exact pricing.
---