Study Abroad Programs
Do you want to gain hands-on experience outside of the classroom? Would you enjoy a new cultural and educational experience? Corban University works with 15 study-abroad programs that can help you expand your college experience. You can study with and learn from knowledgeable professors at Oxford University, or learn how to incorporate Christian values in the film industry in Los Angeles, or even gain exposure to real-life journalism through a summer program.
At Corban, you aren't limited to Salem; you have an opportunity to see the world!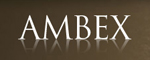 Take advantage of Corban's extension campus located in the heart of Bavaria — beautiful Regensberg, Germany. Here you will dive into the culture and history of the "Great Awakening" of the Christian church and trace its German origins. Live in one of the many housing options and experience the German/European culture first-hand. Click here learn more about this unique opportunity.
The Council for Christian Colleges & Universities (CCCU), an association of 107 campuses in the U.S. and Canada, offers the following semester and summer programs to students of its member institutions. The programs offer a unique opportunity for students to make the world their classroom, going beyond the confines of the traditional classroom. These interdisciplinary learning opportunities are available to second-semester sophomores, juniors and seniors. For further information, contact either your Off Campus Programs Coordinator or the CCCU.
Programs associated with the Council for Christian Colleges & Universities:
Within the United States:
Around the world:
Other Semester Study Programs:
Other Travel/Study Opportunities:
BUNAC
A non-profit organization that sponsors a number of work/travel programs to destinations around the world.
www.bunac.org