Internships
Corban works with various mission agencies and cross-cultural ministries to offer an assortment of student internships both during the summer months and the academic school year. A cross-cultural internship can be taken for academic credit (1 to 3 credits), or simply to explore and get to know a particular ministry or people group.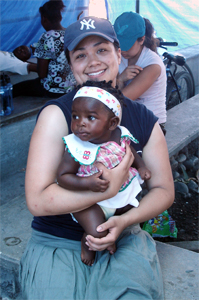 In general, internships are given to help students grow in their worldview and ability to live, learn and work effectively in another culture. Internships can be specific and targeted to pursue a particular experience and ministry (Business as Mission, orphanage work, university outreach, etc.), or more general in nature to provide an overview of a particular missions experience or ministry.
An internship for academic credit will involve the writing of a syllabus and approved learning objectives. The main goal of a cross-cultural internship is to help students grow in their cultural understanding, awareness, and appreciation of people from another culture. Students will grow spiritually and socially as they develop interpersonal and communication skills with people of other cultures and participate with others in various ways as they serve others during their internship.
Need more information? Talk with a professor in the Mission's and Intercultural Studies Department today! sos@corban.edu or call 503-589-8198