Inclement Weather Information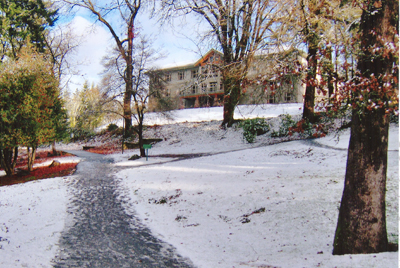 Corban is a member of the FlashAlert network allowing students and employees of the college access to emergency messages, such as breaking news or snow closure information, and news releases from participating organizations in Oregon, Western Washington and Southern Colorado.
In addition, many of the organizations have opted to enable the public to subscribe to the messages they post (such as news releases and emergency information), receiving the information as emails and/or cell phone text messages. There is no cost to the public for viewing the information or subscribing to messages.

Click graphic for snow closure info, emergency messages, and special news releases.
Questions?
Call us at 800-845-3005 and talk to us directly or email us at information@corban.edu. We would be happy to help!