Frequently Asked Questions
Frequently Asked Questions
When should I send my year-end gift to count for the current tax year?
Year-end gifts must be postmarked December 31 to be recorded in that tax year. The same holds true for gifts being made to count within the University's fiscal giving cycle, July 1 to June 30. Your gift must be postmarked June 30 to be applied to that fiscal year.
Year-end credit card donations must be submitted online by noon of at least one workday before the end of year.
Does my gift really make a difference?
Absolutely, every gift makes a difference. Annual gifts of any size, particularly those made to the Corban Fund, play an important role in helping the University continue its mission of providing a comprehensive education rooted in Jesus Christ.
My company provides matching gifts – now what should I do?
If your company offers a matching gift program, simply obtain a form from your HR department, fill it out and mail it with your personal check to Corban. It that's simple!
I'm celebrating my college reunion this year. Where should I direct a reunion gift?
The Corban Fund sponsors reunion campaigns. If you are giving by check, make it payable to " Corban University" and write into the memo line "Reunion Gift." We will automatically credit your class.
I attended Corban but did not graduate from the University. Is it unusual to be a non-graduate alumni donor?
Not at all. Many of Corban's strongest alumni supporters actually graduated from a different school. Remember, we consider you an alumnus after attending just one semester.
If you believe in the value of offering new generations of students a comprehensive education that is rooted in Christ, we welcome your prayers and financial support.
What are the University's highest funding priorities?
The Corban Fund is the highest annual giving priority for the University. These budget-relieving dollars help to close the gap between tuition and the actual cost of education.
What are the tax benefits of making a gift to Corban University?
Corban University is a non-profit institution. Your gift to Corban is tax deductible as allowed by law.
Corban's federal tax I. D. number is: 94-1312349.
If you make a gift online, we will send you a receipt in the mail. Please keep this receipt for your year-end tax records.
What are the different ways I can make my gift to Corban?
Credit card gifts can be made online or over the phone at (503) 375-7003.
Checks can be made out to "Corban University" and mailed to:
Corban University
Office of Advancement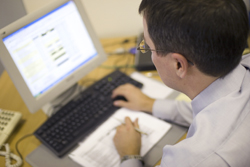 5000 Deer Park Drive SE
Salem, OR 97317-9392
How can I update my address?
Contact the office of Advancement at (503) 375-7003 or email advancement@corban.edu.
What is the Corban Fund?
The University's highest priority for annual giving, it is the means by which Corban alumni, parents, friends, corporations and foundations can most effectively contribute their financial support for undergraduate education and student life.
The Corban Fund is used extensively to support current undergraduate students.
What do gifts to the Corban Fund support?
Gifts to the Corban Fund go to areas of highest impact on campus:
Attracting and educating a diverse, highly qualified student body.
Recruiting and retaining the finest faculty.
Housing students in a residential learning environment.
Ensuring the technology and facilities that support an exceptional college experience.
What calendar does the Corban Fund use to recognize gifts?
The Corban Fund recognizes gifts according to the University's fiscal year, which runs from July 1 to June 30. For example, gifts received between July 1, 2007 and June 30, 2008 would be counted as fiscal 2008 gifts.
I still have questions about the annual Corban Fund. Where can I get more information?
Contact the Office of Advancement at (503) 375-7003 or email advancement@corban.edu.