Foundation Relations
Corban University is honored to partner with a number of foundations across the country whose interests parallel Corban's mission.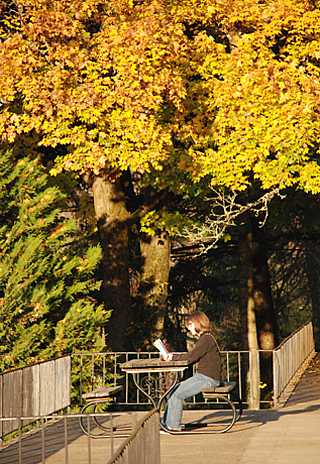 This common bond forms a driving force that propels many of the University's academic programs, tuition scholarships, research initiatives, equipment purchases and capital expansion in which our students, faculty and their activities thrive and flourish. We are deeply grateful to each of our foundation partners in this work.
Hundreds of Corban graduates contribute to their communities and professions today in part because of the support of foundations that provided them scholarships or loans. Foundations have also made possible everything from the purchase of scientific equipment to bringing prominent guest lecturers to campus. In short, the generous support of foundations helps us to promote academic initiatives, expand our horizons and to dream new dreams.
We celebrate long-standing associations, value renewed relationships and welcome future partnerships with foundations who want to come alongside Corban University to enable it to continue as one of the leading Christian colleges on the west coast.
Learn more about Corban's foundation relations by contacting the Office of Advancement at (503) 375-7003 or email a message to advancement@corban.edu.